Create a Shopping Experience for Your Employees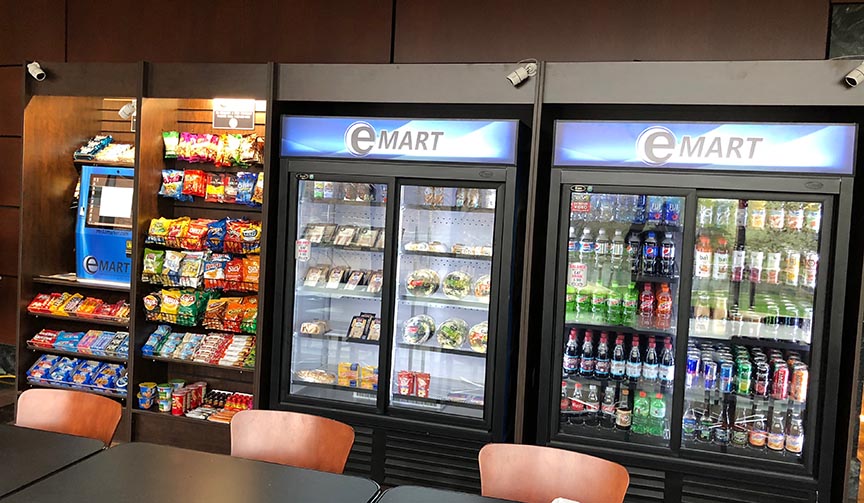 River City Vending & Coffee can provide a unique breakroom for employees with a Micro-Market option. This clever alternative is an unattended, self-service, self-checkout store with coolers and open shelves.
A Micro-Market features a variety of food and drinks, including more fresh and healthy options, such as salads, sandwiches, yogurt, fruit, veggie snacks, new age beverages, and teas. The open racks and glass-door coolers transform the standard break room into a welcoming, inspiring place for your employees to refresh and recharge.
Employees can make purchases with credit/debit cards, apple and android pay or a loaded-value key card. Our easy-to-use touchscreen kiosks are secure and easy-to-use. This option requires an internet connection, but no more electricity than a vending bank.